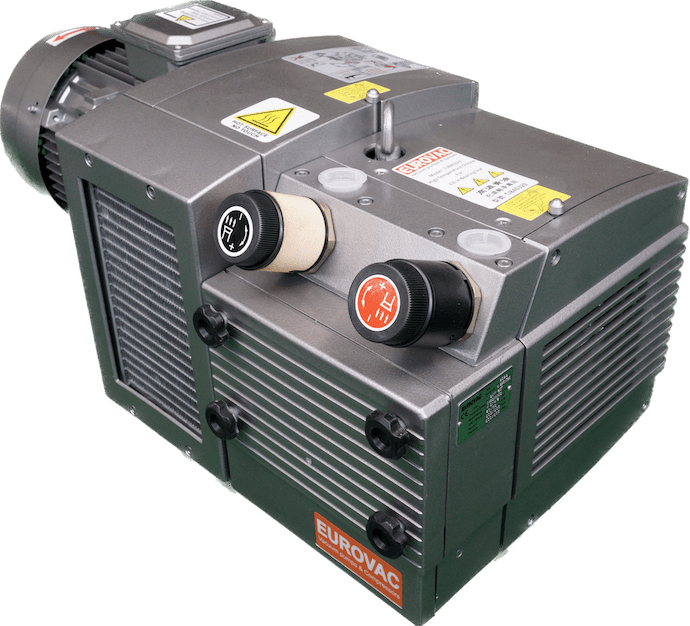 BVT / BVVT Series

Oil-less Vacuum & Pressure 2-in-1 Pump
BVT / BVVT Series oil-less rotary vane pressure/vacuum 2-in-1 combined pumps are suitable for higher pressure differences in vacuum and/or pressure applications.
These pumps have secondary inlet ports allowing a continuous flow of inlet air and lets the compressor operate independently of the vacuum pump.
This design is an ideal solution for the printing and paper markets, and other non-printing customers have also found these pumps to be a good fit for them.
Low operation and maintenance costs
Cool operation
Quiet operation – no silencer enclosures necessary
No cycling times
Straightforward construction for fast and easy service on-site to reduce downtime